How to View Billing Statements & Make Payments
*Angi Leads is formerly HomeAdvisor Pro
Billing Cycle:
The billing cycle is Wednesday at 12 am to the following Tuesday at 11:59 pm. You are charged for leads you received during that cycle on a weekly basis every Friday.
Payment Due and Method:
Payment is due every Friday. If you pay by Credit Card or Electronic Funds Transfer the Total Balance Due will automatically be deducted from your account. You may also make a payment online.
Invoice Distribution:
Your invoice is created and emailed to you monthly based on your start date. Please view the example of an invoice below.
If you have more questions about your account and billing, visit our FAQs page.
Here is an example of an invoice that helps describe what is where: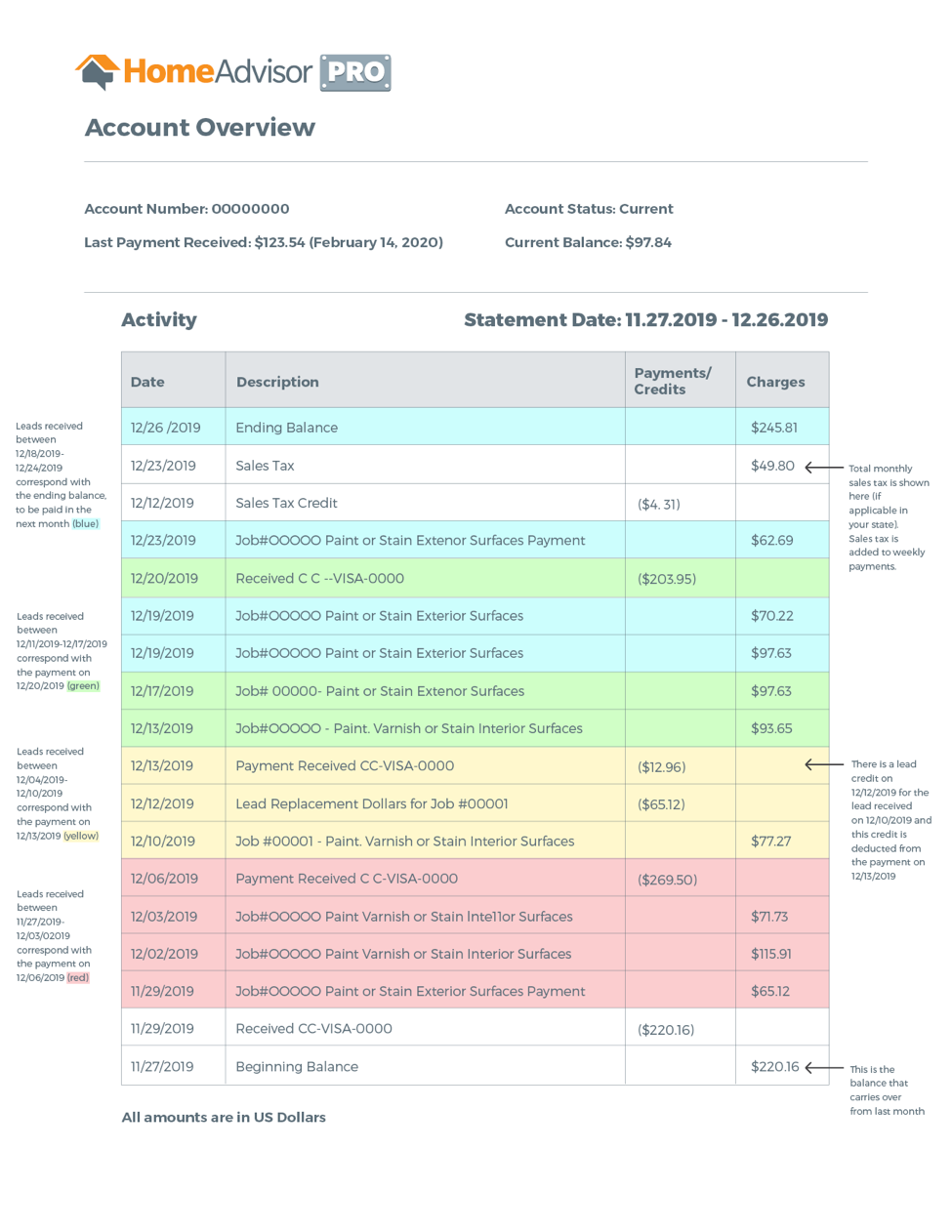 *Angi Leads is formerly HomeAdvisor Pro
---
Related Resources