How to get paid through Angi
*Angi Leads is formerly HomeAdvisor Pro
Download the Angi Leads (formerly HomeAdvisor Pro) app to receive secure payments instantly.
Upgrade to the latest version of the App
*HomeAdvisor Pay is now get paid through Angi
---
How do I request payment from a homeowner?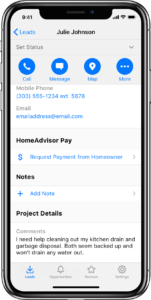 Visit Lead Details and tap "Request Payment"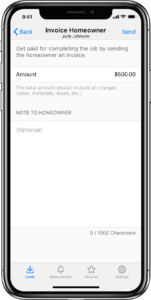 Enter your request amount and any notes you would like to send the homeowner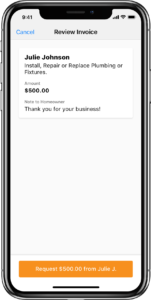 Review and confirm your payment request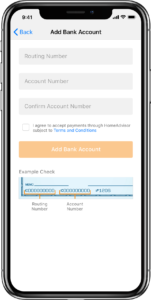 Add your bank account to receive money as quickly as possible
---
How does the homeowner pay me?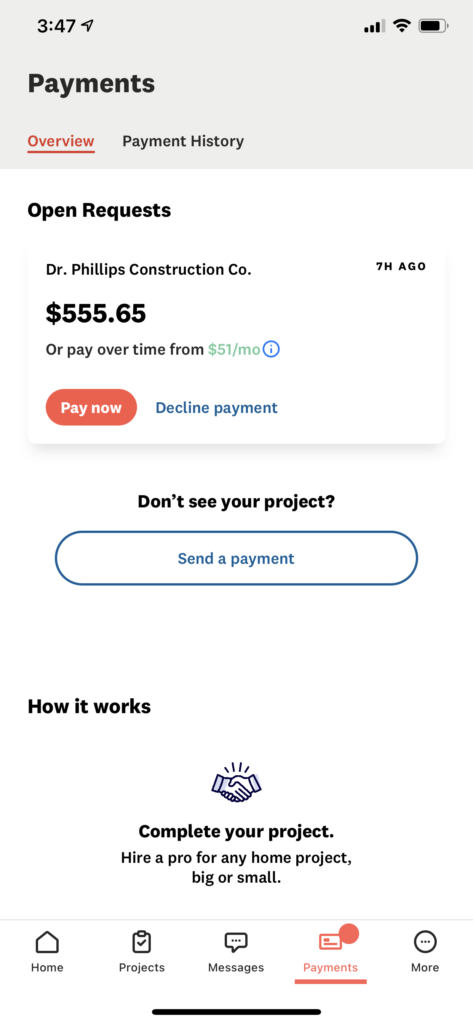 The homeowner selects your project from the "Payments" section in the Angi Leads (formerly HomeAdvisor Pro) App.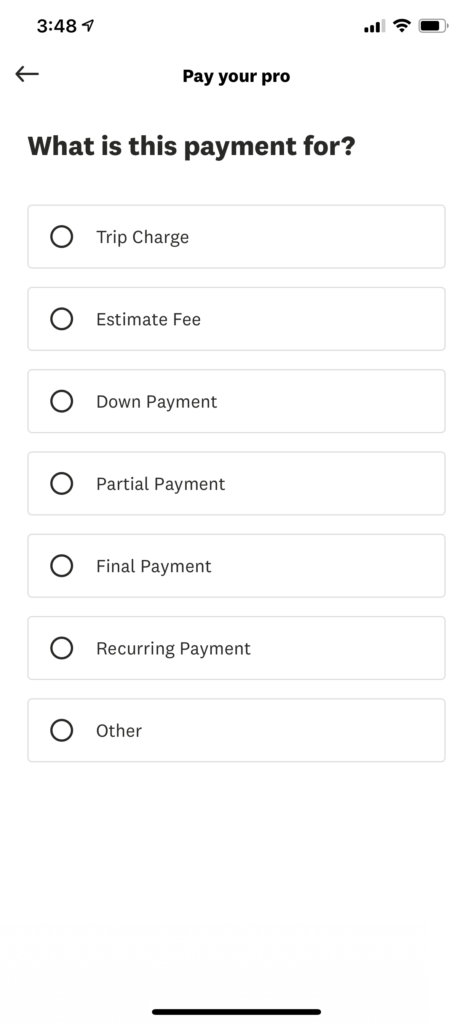 The homeowner will then be prompted to select what type of payment it is.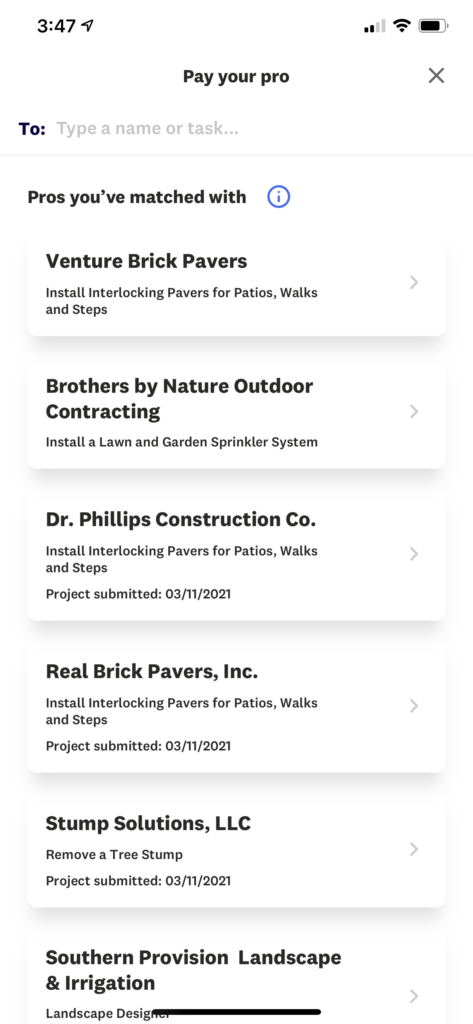 The homeowner selects which pro they would like to pay.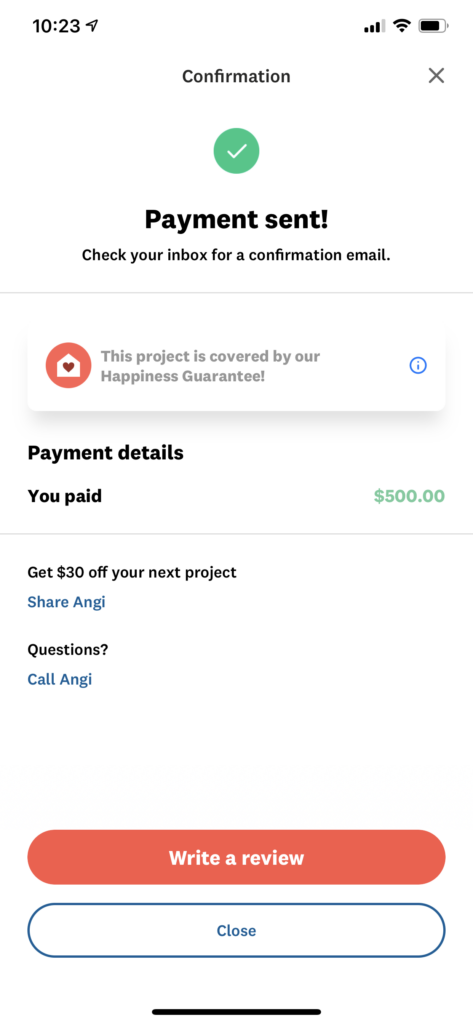 The payment is sent to you through the Angi Leads (formerly HomeAdvisor Pro) app. It takes 1-5 business days for you to see the amount reflected in your bank account.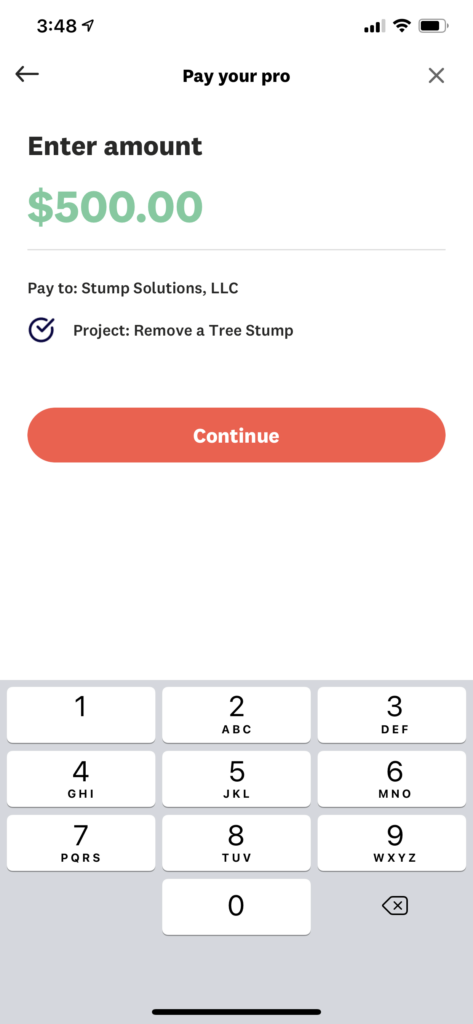 The homeowner enters the payment amount and confirms payment details
---
Frequently Asked Questions
How can I start receiving payments?

We'll ask you to add your bank account number, routing number, EIN and/or SSN to ensure we are directing funds to the correct place.

How long will my payments take to arrive?

Your payout will arrive directly to your connected bank account through an ACH transfer. The process typically takes 1-2 business days.

Which customers can I send payments to?

Payments can be requested from both in-network Angi customers as well as non-Angi customers that you may have met outside of your network.

How can I offer customers financing options?

When any customer pays you through Angi, financing options are available at absolutely no cost to you – all made possible through Angi's Partnership with Affirm.

Why should homeowners pay through Angi?

When your customers pay through Angi they can use a variety of payment methods including pay-over-time financing. Customers you connect with through Angi are protected with our Happiness Guarantee, covering them up to $50K.

How will these payments be tracked, for tax purposes?

At the end of the year, we send your. 1099 showing all payments paid out through Angi.

Where can I access payments?

Currently, payments are accessible on the Angi Leads mobile app. Later this year, pros will be able to access payments on our website.
*Angi Leads is formerly HomeAdvisor Pro
---
Related Resources