How ANGI Homeservices Works With HomeAdvisor
ANGI Home Services is the parent company for HomeAdvisor and other brands. Through its collection of brands, including HomeAdvisor, Angie's List, Handy, Fixd and CraftJack, ANGI Homeservices (ANGI) is creating the world's largest digital marketplace for home services and connecting millions of homeowners across the globe with home service professionals. Our product and engineering efforts are focused on three major goals­: 1) Always Available 2) Always Reliable and 3) Always Easy. In order to support our three goals, we leverage and collaborate with our sister companies. Here are a few ways in which HomeAdvisor works with Angie's List and Handy to give pros maximum exposure and support our objective to fulfill consumer expectations.
Angie's List:
Angie's List offers consumers an option in which homeowners can get matched with both Angie's List Advertisers and HomeAdvisor pros. If you become a member of both Angie's List and HomeAdvisor, you can increase your chances of being displayed more often and it gives you the greatest reach and access to homeowners. If you receive a HomeAdvisor lead via the Angie's List Match Path, you will be notified in real time through your standard HomeAdvisor notifications. Your HomeAdvisor pro portal identifies when a lead comes from Angie's List so that you are prepared to talk to homeowners who connect with you as a HomeAdvisor pro from the Angie's List site.
To also become a member of Angie's List contact 866-558-0931.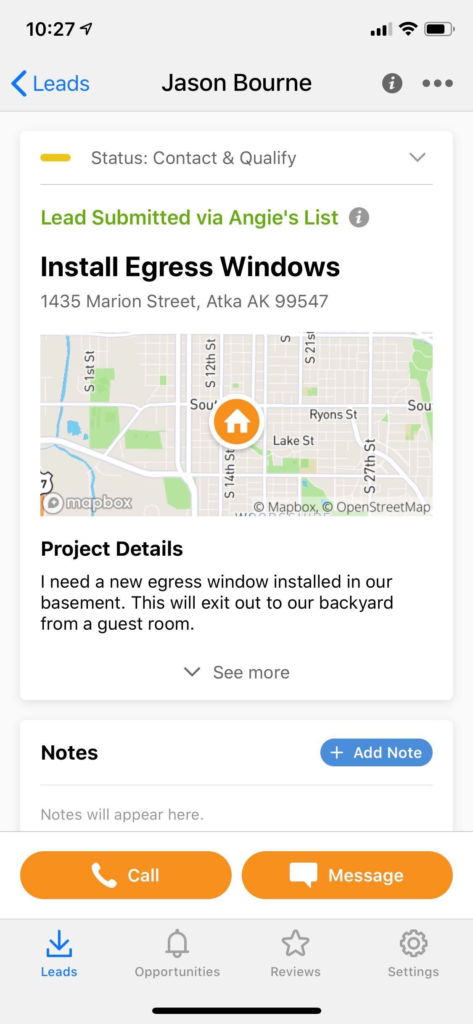 Handy
A fixed price option was introduced as a result of ANGI Homeservices' intent to provide homeowners a solution to their home project that fits their ideal experience. Since one of our three major goals is "Always Available – able to deliver some form of solution for every service request," offering the consumer a fixed price option helps achieve this goal. By always giving a solution for consumers, we ensure that they continue to use HomeAdvisor so we can keep giving pros opportunities.
Affiliate Partners
To extend HomeAdvisor's reach to maximize exposure for our pro network, we also have relationships with affiliate partner sites, such Realtor.com, Improvenet, Improvement.com and ThisOldHouse, in which consumers can access the HomeAdvisor platform to connect with our pros.
---
Related Resources